Big pockets, small dick. You're a loser.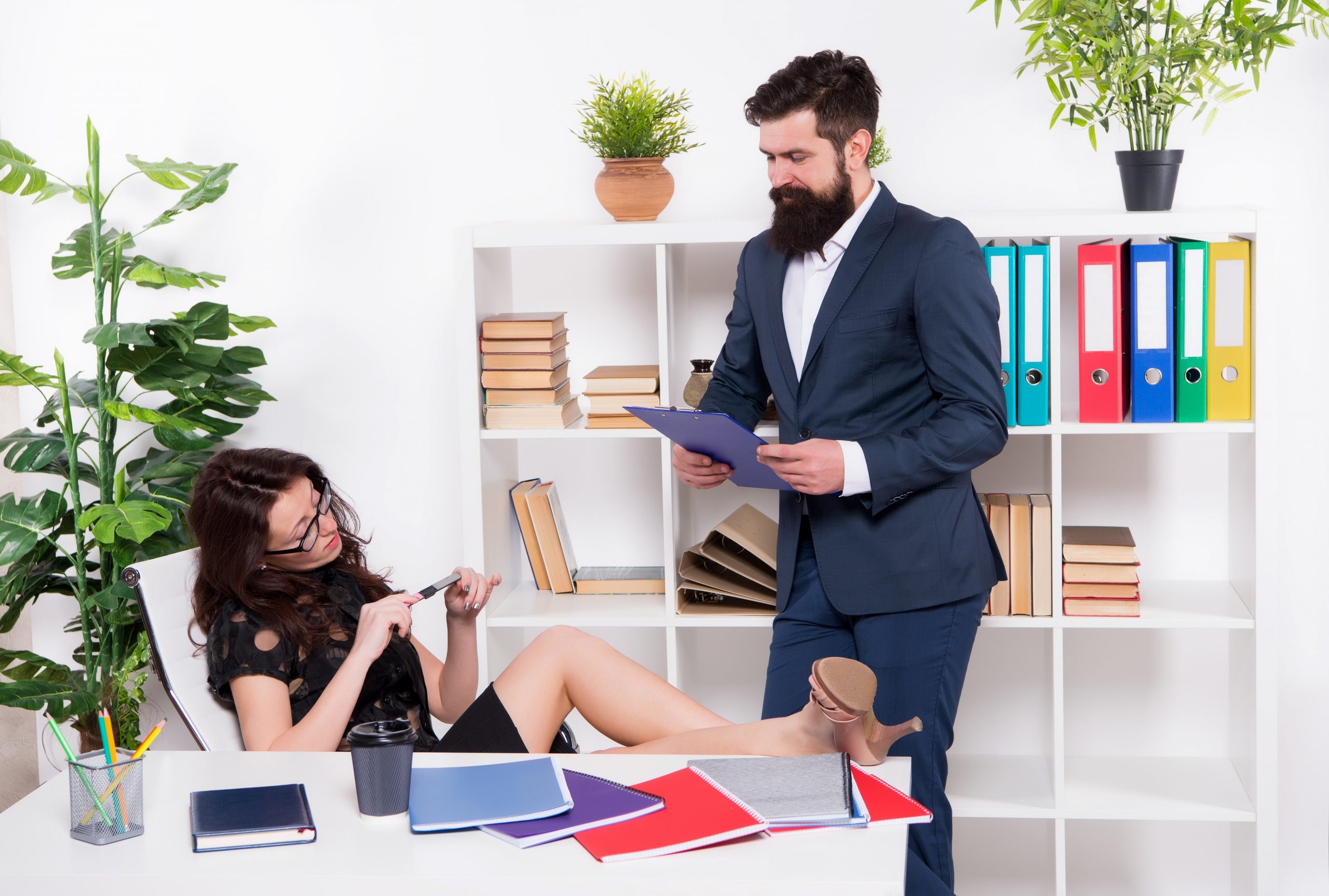 Brian was a decent looking guy. Tall, good jawline, almost flat stomach. More importantly he drove nice cars, wore nice clothes, and lived in a big house because he was the CEO.
When he came down to the fourteenth floor to hand pick a new executive assistant, I knew just what to do.
I covered my long, toned legs with some black thigh high nylons, wore my highest stiletto heels, unbuttoned my white blouse just enough to hint at the lacy black bra underneath, and made sure my pencil skirt was just short enough to expose the lace tops to my pantyhose when I walked.
I was at the desk in front of his office that same day. It even took two weeks of complaints about my frequent smoke breaks, my unprofessional attire, and my attitude for him to call me into his office to talk about it. That was a treat. I know how to handle myself, but I know how to handle men even better. A flash of a smile, a bat of my eyelashes, and a deep bend to pick up an "accidentally" dropped pen that exposed the bottom of my tight ass and he was putty in my hands.
Men like that are all the same. Big desk, big office, big house, all compensating for something.
It was not long before I was sitting on his desk in front of him, my spread legs giving him a full view of my pink thong as I pinned his arms to his chair. He never took his eyes off my perky tits hidden away in my matching bra. I reached down with a smile and undid his slacks. Yeah, I was right, it was all compensation. The big boss man was packing a tiny little princess pecker in his pants.
I stifled my giggles and teased his small dick a little bit.
It wasn't long before he erupted in my hands. I wiped them off on his shirt and told him I'd be at my desk if he needed me for anything else. He didn't last a day until he was sending me exactly what I wanted. Once he started texting me, I knew it was over. A couple quick hints and I had a full battery of his embarrassingly small dick pics to use against him.
These days, he is the boss in name only. I run things.
No more handjobs for his teeny tiny pinky dick. No more coffee or copy runs for me. All it takes for me to get what I want is to remind him that I've got proof that he's a two-inch two-pump chump, which is why I drive a Maserati into work where he sits below my desk and massages my feet and I shop online with his credit card.
Silly men, their little dicks always get them into the worst kind of trouble.
I might just buy a chastity cage for that tiny prick of his, he does get a little obstinate when I allow him to stroke that little thing and make a mess. The irony of it all is just too much not to laugh at. Buying a cage for his puny pindick with his money so that he falls deeper into my web, never to get out.
Do you happen to overcompensate for something you're lacking? Do you have a small dick like my boss? Are you controlled by that small dick of yours and a powerful, beautiful woman? I'd love to humiliate your small dick just like I do to the "Boss".